Welcome Back !
This term, our topic is all about the Anglo-Saxons.
We will be making a Saxon village, singing songs, performing poetry and much, much more.
Be ready for Digidog!
As part of our ongoing commitment to e-Safety, the children will be bringing Digidog home this year. Every week, a child is selected to look after him, to show how they keep safe when using technology at home. Some pictures and brief words would be great and we can showcase the
'Digidog Diaries' here.
School Council Elections
The class thoroughly enjoyed taking part in the democratic process last week. They all thought about the skills and qualities needed as a School Council member and nine children bravely put themselves up for election.
The children had a maximum of 30 seconds to pitch their reasons for being elected.
Waiting patiently, the class voted at the class Polling Station by placing an X against the name of one boy and one girl. 
The outcome of the vote was announced at the end of the day once all the ballot papers had been checked. There was only one vote between the winners.
Watch the videos as the drama unfolded through the day!
Games and P.E.
The class have had a very active start to the term and we have been lucky to get outside to play some games and start developing tennis skills.
HOMEWORK
WEEK 2
Learn 'as' spellings and write an accurate sentence for each word in your yellow homework books.
Practise your 2,5,10 and 3 and 4 times tables.
Answer at least 12 column addition and subtraction questions on the square paper. As in class, if you find A too easy move onto B. If you are finding B not too challenging, move onto C. Try to answer a word problem as well. Please number your questions. BE careful - the questions swap between + and - !
Use the examples above the questions to remind you of the methods.
Week1
EA word spellings. Write a sentence for each word. Spelling test every Wednesday. Complete activity sheet attached in your homework book.
Times table test on 2,5,10.
Topic work: Design and make a Saxon outfit. Examples will be attached to look through for guidance. You have over 3 weeks for this to be completed and the outfits will be worn on our visit on 4th October.
Carpe Diem !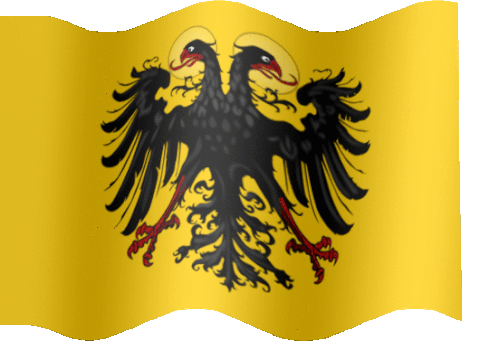 Welcome to the 

Romans
Salvete!
 
Super Sports
A super time was had by all at Stoke Damerel College!
Roman Scroll Making
The children wrote diary entries as if they were survivors of the eruption of Mount Vesuvius. They then had great fun making Roman Scrolls to publish their work.
Measuring, cutting and creating the Roman Scrolls in DT and English.
Performance Poetry Videos
The class really enjoyed performing the poem 'Don't' by Michael Rosen.
Clarinets
The children have really developed their clarinet skills this term.
RE
The class have learnt about the Last Supper and have been thinking about what they would stand up for.
The Last Supper recreation.
Roman Visitor
The class has a great visit from a Roman. They learnt about Roman soldiers and even tried some marching.
Our Roman visitor
VIDEOS Roman Assembly VIDEOS
The children were brilliant in their assembly, learning the songs and their words.
The Roman Assembly
Salad Time
The class really enjoyed making a salad for the school competition. It was so good that they won!
Welcome to the Summer Term and our exciting new topic all about the Romans.
If you missed our Curriculum letter and information about the term ahead, then please click on the following links.
https://docs.google.com/document/d/1fHYAWeZFf3M1mkcy6O9D_lN2aXwNdOYqfMl4ggayiO4/edit?usp=sharing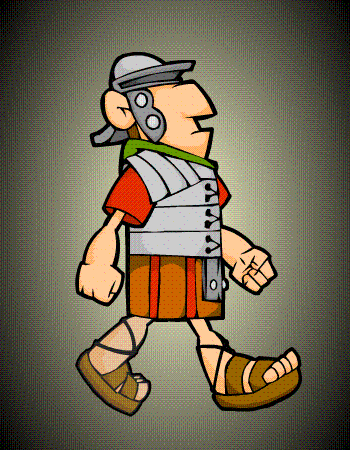 We will be learning all about Roman soldiers, Roman Numerals, Gladiators and Roman entertainment, Mosaics, the invasion of Britain and the entire rise and fall of
the Roman Empire.
********Our Roman Assembly is in 2 weeks time on Wednesday 17th May at 9.10*******
Please use the links at the end of our Roman pages to find helpful websites for homework and further learning.
The Romans used to speak a version of an old language called Latin. Many words in English today have their history in these original Latin words.
How many can you find on these class pages?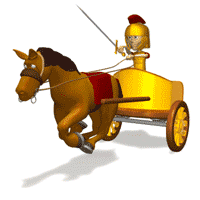 Primo et Secundae Septem
Septem I & II
It has been a great start to the term and the class are well underway with their learning.
Musica
We have had 2 great clarinet lessons.
https://docs.google.com/leaf?id=1mIq1DA1-0or0PDzvQcRbPqSYo5VmbaV7QA
The children have also been learning some great Roman songs to enhance their understanding of Roman life. You will hear some of these performed at their assembly.
Try this link to see the class singing a round.Next week they will be playing it on their clarinets.
https://docs.google.com/leaf?id=0B6COa3L1m3oad3YxSDdRbHRzQmM
Mathematica
The class have been learning the Roman Numerals and can now identify and write any number up to 2017. We have been reviewing our learning from the start of September and are having a problem solving activity each week.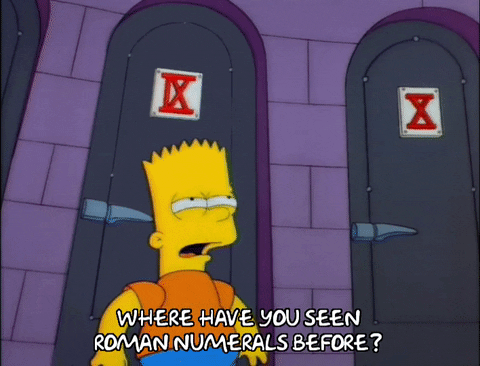 Anglicus
 In English, we have been watching the performance poetry of Michael Rosen and are using this as a stimulae for creating our own poetry that we can perform. Check out our videos of us recreating 'Don't!'
Try these links!
https://docs.google.com/leaf?id=0B6COa3L1m3oabWMxT0o4akZIXzA
https://docs.google.com/leaf?id=0B6COa3L1m3oaVmg1N0pVbm9WMW8
https://docs.google.com/leaf?id=0B6COa3L1m3oaVUIzSjlSb1BaUTA
https://docs.google.com/leaf?id=0B6COa3L1m3oaNEIySUlYbW5paTQ
Institutionem religiosam
In RE, the class have been thinking about Easter. They have discussed the main parts of Holy Week and made links to the Last Supper and how Christians remember Jesus today through
Holy Communion.
Ipsum Dolor
In PE we have been playing tennis and practising our ball skills. We have been learning how to count the numbers to improve our rallies.
Try this link too...
https://docs.google.com/leaf?id=0B6COa3L1m3oadlIyZTlKR0gxc0E
History
The class are finding out all about Roman Gods and Godesses, Gladiators and Roman soldiers. They have written a letter back to Rome as if they are a soldier living in Britannia. Keep checking to see whose letter will appear on the website.
We have been using music and singing to help us learn about the Romans. Here's a link to the website that helps us.
http://www.bbc.co.uk/programmes/p03y66by 
Computing
The class have been researching all about the Romans on the Internet. They have remembered to use safe searching techniques and are using a child friendly version of Google called Kiddle.
The information that they find is being put into Google slides and will be used to create a non-chronological report on the Romans using Google Draw.
Keep checking for updates and news from Septum III and IV
Valete
'From the Moor to the Sea'
Keep checking for the latest updates from the class.
This is what we have been up to in the first half of term.
At the start of term we had a fantastic trip to Dartmoor.
This gave us inspiration for our paintings.
Welcome to the Stone Age!
The adventures in Year 4 start here.
Clarinets
The children have started to learn the clarinets this month. They have all cleaned and assembled their own instrument and have played the note E. The class have been very excited and are trying really hard. A big thanks to Miss Welsh for all her help.
P.E
Trying to run a mile once a week has kept the children active and healthy at the start of this term. They have tried to see how many laps they can do in 15 minutes. The record so far is 32 laps!
It has been important to warm up before our activities. The children have enjoyed playing cups and cones and rats and rabbits.
The children have been improving their gymnastic skills in the hall. They have been balancing, rolling and travelling in a variety of ways. (More pictures to follow.)
R.E.
In class, the children have been learning how to find Book, Chapter and verse in the Bible. They had great fun seeing who could find a verse first and read what it said. 
The children read the story of Peter and Andrew, two fishermen who gave up their nets to become the first Disciples. The children quickly drew their favourite posessions and wrote a few sentences about the best things about their weekend. They were then asked to 'give these up' by rubbing out their work, tearing it up or giving it away. It caused a lot of discussion and lots of cries of 'No!!!'
It was a great way for the children to see how the first Disciples gave up everything to follow Jesus.
Science
The Science Dome came to our school and they put on a great show, all about different states of matter. The children really enjoyed it and wrote some great pieces of work, retelling their experiences of the day.
Our Stone Age trip to Saltram Woods
An amazing day out! The children built dens, created fire and collected natural paint colours from the hedgerows.
D.T.
Designing and making Stone Age tools and weapons has been a highlight this week. The next step is to paint them and decorate with twine and leather.