Welcome to Year 1, Summer 2022
This term, our curriculum theme is 'All Things Bright and Beautiful' and our Big Question is 'Why is it important to look after our world?'.
Our Year 1 geographers can already name the continents and oceans of the world. Now, they will look in more detail at the climate and landscapes of the tropical rainforests of South America, the Savannah grasslands and deserts of Africa and The Great Barrier Reef. As scientists, Year 1 will explore the diversity of plant and animal life within each contrasting habitat and learn about food chains and adaptation. We want the children to develop a sense of wonder at the incredible beauty and complexity of life on Earth, and begin to understand their role as protectors of the planet.
Please visit our web page throughout the term to share our learning experiences.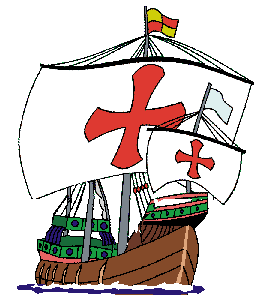 Look back at Year 1, Spring 2022
After our successful journey from Land's End to John O'Groats last term, the spirit of adventure once again prevails in Year 1! Our cross curricular topic is 'To the Edge of the World' as detailed on the curriculum poster below. Whilst it has a strong historical focus, it is also a perfect springboard to examine human courage and resilience in the face of adversity. We will be comparing the lives and achievements of Christopher Columbus and Neil Armstrong - as well as other lesser-known explorers who lived in very different times.
Please log in throughout the term to share our learning and experiences.
HAPPY EASTER from all of us in Year 1
Welcoming Jesus into Jerusalem!
In our RE lessons we have been learning the Easter Story. We acted out the arrival of Jesus into Jerusalem.
After reading 'Where the Wild Things Are', we've been creating our own dance moves for a 'wild rumpus'.
These wild things have so much energy!
10.01.22: We introduced this term's history topic with a jigsaw challenge. Children worked in teams to re-assemble pictures from the past.
Their next task was to become historical detectives, looking closely at each picture to discover clues about the past and consider how the pictures are linked? They showed great curiosity and here are just a few things they want to find out...
Who is the man? (William B)
When was he born? (Elodie)
What was his job? (Leighton)
Was he a sailor? Was he a pirate? (Isaac)
Did the ship have a name? (Meena)
What is the ship like? (Harrison)
Is the ship English? (Benji)
Where is the ship going?(William L)
Was this a long time ago? (Beste)
Did he invade the other land? (Leon)
Did they attack other ships? (Charlie)
Look back at Year 1, Autumn 2021
There are many adventures to come this term, as Year 1 embark on a 'Grand Tour' of Great Britain, travelling the length and breadth of the country from Land's End to John O'Groats. This unit has a geographical and historical focus - we will be exploring the landscape, finding out about famous landmarks and people, sampling local foods, learning new languages and discovering what makes our islands special. The children's KS1 Supersaver travel passes are all ready for their first trip on board the Magical Mystery Tour Bus... keep checking our class page to join the adventure!
Today we completed our Christmas D.T projects. We each designed and built a toy with moving mechanisms to match the song 'When Santa got stuck up the chimney'. Our Santas definitely won't get stuck - we've used an axle with a handle so that we can wind our Santas smoothly up and down. We are so impressed with the children's creative and technical skills and love their finished models. 🎅
A HUGE well done to all those children who are working hard to complete lots of challenges on Maths Shed and Spelling Shed - you've made it to the top of the whole school league this week. Phenomenal!
A huge thank you to all parents, family members and friends who supported our children with this challenge. Year 1 and Year 2 managed to raise over £900 with some money still to be collected. We really appreciate your generosity in helping us to raise such an astonishing amount.