Hi Year 4. I hope you are all doing okay in these peculiar times!
Please keep checking the class pages and Google Classroom. Remind others in the class who you are in touch with to do the same. Different work and ideas will appear here, as well as the story.
If you have had trouble hearing the story then I think I have fixed it. There are 3 chapters to listen to now. They can be found on classroom AND below. You can listen directly from here so it may be easier. Well done for getting some work done in these unusual times. I am puting comments against your work but am unsure if you can see them?
Some other ideas:
Cook something and measure out ingredients.
Plant a seed and watch it grow. Record its progress. If you have no seeds, experiment with seeds from fruits!
Write a song or poem about your time at home.
Make recycle projects for the garden (birdfeeders / boxes / windmills)
Excercise - I'm sure you already have - but check out Joe Wicks at 9am each day. I'm finding it exhausting!
You could always take a picture of any of your projects and upload it to the diary sheets of Google classroom. If you keep the one document, it can be an ongoing journal of what you are up to and the different activities you are doing.
Pictures from Chapter 10
The Boy at the back of the class
Keep listening to the story. Remember to ask someone what a word means if you are unsure.
You can write a summary and prediction after each chapter if you would like on Google Docs.
Year 4
Home Learning
opportunities
Ongoing School Work.
If there is absolutely no Internet access for the children, or to keep them away from the screens, please help them do the following:
Keep a daily journal of what they have been doing, including their thoughts and feelings and descriptions of activities.

Keep practising and learning their tables and all 4 calculation strategies.

Complete the maths booklets that have been provided.

Keep reading to and with the children. Get the children to read to you regularly.

Get the children to generate their own questions.
Try some other activities like planting seeds, cooking, GoNoodling, painting and singing.
If there is access to the Internet, continue as above but more work can be achieved on Google Classroom. Check the school website and class pages for updates of work that needs to be done by the children whilst they are not at school.
Visit the following websites:
Mathletics

Times Table Rockstars

Edshed

Code.org
The children have all the codes and passwords they need to access the above. I can track their progress.
To log into Google, they need to use their Chrome book user name (staps email) then put in their password. They can then go to Classroom. The children are very used to doing this. They can then see their different tasks and I can see how they are doing.
Happy New Year
Welcome back to 2020!
Please read the class letter and curriculum map for more information about the term.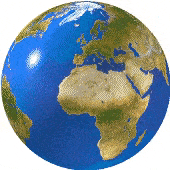 Topic
The class have been finding out how children all over the world travel to school. They have been intrigued and fascinated at the hard journeys that they make. The class came up with some great questions that they will be finding the answers out to throughout the term.
Firework Maker's Daughter
The children have thoroughly enjoyed hearing this fantastic story by Philip Pullman. Each child has had a copy of the book and followed the adventures of Lila as she seeks the Royal Sulphur. In English, the children have discovered new vocabulary from the book, predicted what happens next, written summaries, created and answered comprhension questions and written a review.
Mindstorm Lego
The class have all been involved with the buidling of some very complicated lego sets. There will be two teams competing at a City Shaper Lego event where they will need to build and programme a robot and present a project on how they can improve a community.
Hockey
The class have been learning new skills in hockey. For many, this is the first time they have learned how to play. They are being taught by PE specialists from Stoke Damerel Secondary School, who have been very impressed by the children's skills so far.
Clarinets
The children are continuing to develop their clarinet skills.
Our class read
The Lion, the Witch and the Wardrobe
The children are enjoying their end of day story and have been transported to the magical land of Narnia.
Welcome to Year 4
The Saxons....
People on the move.
Welcome back to an exciting new term. The children are really enthusiastic and have made a super start already. Please find below a copy of our class curriculum map and letter. If you ever have any questions or concerns, please pop in to see me as soon as possible. In this way, we can find a solution together without any unnecessary worry. Enjoy the late summer sunshine and visit these pages regularly to see what the children have been up to.
(Recent pictures coming up soon!)
Curriculum Map and letter
Homework is given out on a Friday. It will usually be stuck in the children's orange homework book and will often be an English or Maths task related to our learning that week.
All the children will have their spellings stuck in their book too. These need to be written out accurately at least 5 times and a sentence needs to be written containing each of the words, again, ensuring accuracy with capital letters and correct punctuation at the end.
Reading is really important and it is essential to help your child with this, either by reading to them or by listening to them. We expect a school book a week to be exchanged. Make time to discuss new words or to discuss why characters may be acting in different ways.
Finally, times tables knowledge is a key ingredient to success in maths. It is the Government expectation that by the end of
Year 4, all the children will be able to answer 25 random tables questions in 150 seconds. Please help your child practise their tables. They will be having regular practise at school and will be looking for patterns and relationships between the numbers. Please look in the front of their homework books to see one such pattern and how the '21 facts' make 84 different questions.
Again, if you have any questions about this, please come and see me and have a chat.
Homework Week 1
Design an Anglo Saxon outfit. A separate page has been sent home for this.
Make an Anglo Saxon outfit. This will be worn on our Saxon themed days;for example when we visit the Saxon village at Escot. These need to be ready by the 26th September.
Read your school book.
Practise your tables.
Reading with Year 1
Each week the class will be reading with Year 1. I think they were even more excited than the Year 1 children on their first visit to the classroom. It is great to see the class looking after the younger members of the school and for some of them to have the opportunity of reading to their younger siblings.
Looking for Saxon Evidence
How do we know the Saxons were here? The class have been looking for evidence in the names of towns and cities all over England. They really enjoyed searching for places ending in suffixes like -ton, -ham or -ford.
Making Roman Numerals
As much as possible in maths, the class will use a concrete, pictorial then abstract approach. In other words, they will use hands-on equipment or materials to embrace a new idea before using picture representations in books and then finally the 'abstract' numbers.
The class used matchsticks to create numbers using Roman numerals before writing anything in their books.
Saxon Trip to Escot
All the children have bought home a letter about our Saxon trip to Escot near Exeter. Please complete this as soon as possible. A copy of the letter is below.
Problem solving and team building.
The class really enjoyed working together to silently arrange themselves in a line relating to their age.
They worked as a team to try to cross the shark infested playground using only three hoops to reach the other side.
Creating a class charter
All the children thought about and discussed their ideas for how they would like to behave in Year 4. It was great to hear so many positive phrases like 'always try you best' and 'never give up' Our final class poster is below.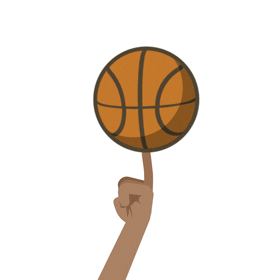 Basketball
We have been making the most of the good weather and have started our basketball training this term. The class have been improving their chest and bounce passing as well as their dribbling skills.
Coding
The class have begun a new coding unit on Code.org and have shown some very developed skills already. This can be accessed from home at anytime using their school Google login.
Code.org login page -

Use your school login - it must end with @staps.org.uk - Complete Unit B or new hours of code
Mathletics and Timestable Rockstars
The children will have access to these great maths websites from home. Click on the links below to use them. The logins will be stuck in the children's homework books.
Timestable Rockstars

Start by putting in the school postcode - PL1 3AY or Plymouth and scroll down the schools. Children then use their short username and passcode.
The Talking Together Tree
As a school, we are committed to the emotional wellbeing of the children and the whole St.Andrew's family.
The children have been listening to a story that helps to give them the skills and words to make a 'good plan' when things are not going so well. This is a solution focused approach and enables the children to speak and be listened to when there may be a problem.
Over the term, the class will be developing these key life skills and identify what makes a 'good plan' rather than a 'do nothing' or 'bossy' plan.
STEM Day
The children had a fantastic morning with Tina. There were a load of activities that really fired their imagination.
The class have been learning Spanish numbers and places around the world in a great cross-curricular morning with Mr. Napier.
'Beowulf'
We have all enjoyed reading this book by the marvellous Michael Morpurgo.
This week, we begin to hear a tale all about the legendary
King Arthur.