Stone Age Day part 2
The class had a brilliant day in the sunshine, playing Stone Age games and making fire. In the morning, they painted rocks and wrote Stone Age poetry.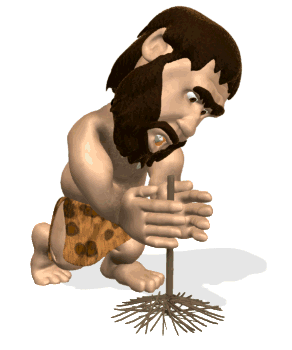 Our class read
The children loved hearing the classic story of The Iron Man.
We are now close to finishing My Friend Walter.
Recreating Stone Henge
We have been learning about Stone Henge and the class have recreated their own version out of clay.
Keeping fit and active in PE
The class have continued with their circuit training and have develped their catching skills too.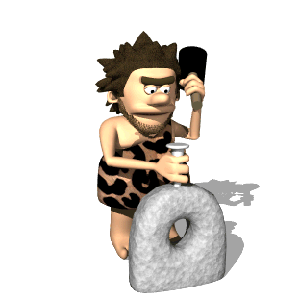 Stone Age Art
The class have enjoyed using pastels to create some fantastic cave paintings with Mr. Napier.
Making music.
The class have really enjoyed learning about pulse and rhythm. They have used a collection of tuned instruments to make their own compositions.
Completed Stone Age Jewellery and Tools
Using clay and natural materials, the children have made necklaces and tools in class. The finished pieces look rather good.
Painting the Baptism
In RE, the class have been learning all about the Trinity. They created some great baptism pictures to accompany their work.
Stone Age Day part one
The class dressed up in their Stone age outfits, foraged for food, went on hunt and started to make their tools.
The latest news from Year 4
We have had a great first few weeks back and have been really lucky with the weather.
P.E.
The class have been practising their ball skills and getting fitter with some circuit training.
Maths - Column addition and subtraction
The class have been using place value counters to really understand how these strategies work. It is all about the exchange. The calculation must always start from the right hand side. At each stage, you must check to see if an exchange is needed. Careful calculating is needed to either add or subtract the two values before moving onto the next place.

The class have really enjoyed making their Stone Age jewellery out of clay.
Welcome to the
Stone Age
It is wonderful to be back.
The children are really settled and enjoying their first week in
Year 4. Please visit the pages regularly, where you will find the latest news from the class.
If you need to contact me at any time, my email address is
w.stonebridge@staps.org.uk
All the children have logins to access their Google accounts. It is really important that you check with your child that they are able to do this from home. They all know their passwords as they should be saved on their Google accounts.
They can then access Google Classroom, Mathletics, Edshed, Code.org and TTRockstars.
If there are any problems with this, please let me know.
Some homework will be set on Google Classroom.

We have had a great first week learning all about patterns in maths, that will help with our timestables.
We have learned how to keep safe online and remember how to be a great digital citizen and not share personal information about ourselves or others. This all contributes to our digital footprints.
We have kept fit and healthy out in P.E. stretching and running around the playground.
In history, we have learned all about the Stone Age and are beginning to understand lots of tricky vocabulary. We have also had a Stone Age debate.

Our class book is the classic 'Stig of the Dump.' The children have been enjoying hearing about Barney's adventures with his strange new friend from the past.